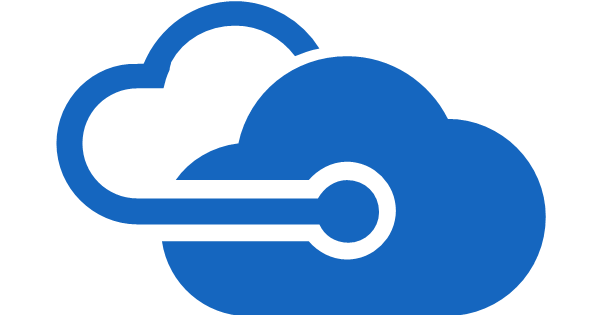 Video Archiving in the Cloud
Dynamic Network Factory's Falcon series small business appliances are ideal entry-level video management solutions. Each Falcon is an efficient, easy-to-deploy solution requiring no racks or server room space. With advanced data availability and scalable performance, the Falcon towers allow security integrators to manage video content – not storage.
Dynamic Network Factory's Falcon 40cc mini-cube appliances are the foundation of a quiet, high capacity camera management solution. Each Falcon 40cc is an efficient solution, with its sleek design to accommodate any work or home environment.
High performance features include 64-bit dual or quad-core Intel 4th-generation Haswell processors, up to 16GB high-speed video cache (8GB standard), and dual copper gigabit Ethernet connectivity.
Featuring optimized processing power for high-end video recording and archiving, reliable surveillance management and ease of operation. SATA storage can be configured in RAID levels 0, 1, 5, 10 or JBOD with hot-swappable disk drives to ensure data safety and continuous operation. An optional hardware RAID controller provides even higher performance and data protection.
Each system utilizes open systems-based video image surveillance processing and management software for seamless compatibility. Ready to install and set up right out of the box. This appliance delivers world class video surveillance and analytics for a fraction of the price.
Falcon 40cc solutions are dedicated to camera management for superior SMB performance.
Dynamic Network Factory's Falcon 40cc is a dedicated video surveillance engine designed for dependability, ease of integration and best value in video storage.
All Falcon Series Video Storage appliances support an optional Cloud Connection for video archiving. Live recordings continue to be stored directly on the Falcon's local storage, while archived footage can be written to and read from a secure StoneFly Cloud Drive hosted in Microsoft Azure or the StoneFly Cloud Business Center.
StoneFly Cloud Drives utilizing remote block or file storage are created as a virtual drive on the Falcon that will be recognized as if it were a regular disk drive. Easily add mass amounts of storage for video archives on the Falcon in a matter of minutes, all without any investment in additional servers and storage appliances. Combining a StoneFly Cloud Drive subscription with a Falcon Video Storage Appliance will immediately save on capital and operating expenses, enabling organizations large and small to implement offsite video archival and backup inexpensively.
System Overview
Up to 32TB Capacities in Mini Cube Chassis
Choice of Intel Core i3, Core i5, Core i7 Processor
Up to 16GB High-Speed Video Cache (8GB Standard)
Optional High Performance RAID Controller
1xDVI-I, 1xHDMI, 1xDisplay Port, Supports up to 3 Individual Displays
Dual-Port 1Gb Copper Ethernet Connectivity
Compatible with Leading Industry Video Management Software
Open Hardware Platform
Choice of Windows 7 Pro, 8.1 Pro, Server 2008 R2, or Server 2012 R2 64-bit Operating System
Less than 9.5″ Tall and 11″ Deep
Supports Optional Cloud Connection for Video Archiving
Included features for Cloud Connection:
Compatible with all Major VMS (Video Management Software) Applications
Supports Cloud Storage in Microsoft Azure, VMware vCloud, VMware vCloud Air, StoneFly Cloud Business Center, and Customer's Private or Hybrid Cloud
Graphical Performance and Utilization Reporting
Logical Volume Creation and Patented Advanced Storage Virtualization Services
Volume-Level Access Control and Dynamic Volume Management
Automated Online Volume / Storage Expansion
Support for SNMP Traps and Call Home
Optional advanced enterprise storage management features*:
StoneFly Real-Time Synchronous Mirroring of Cloud Volumes
StoneFly Asynchronous Replication (One-to-One, One-to-Many, Many-to-One)
StoneFly Optimized Data Deduplication for Increased Storage Efficiency
StoneFly AES256 Volume Encryption
StoneFly Thin Provisioning with Space Reclamation
StoneFly Snapshot Services with up to 2520 Delta-Based Snapshots
Mountable Read-Only or Read-Write Snapshot Volumes
Snapshot Schedule Utility
Easy Active Directory Integration
Scale Out using a Single Name Space to Scale Capacity and Performance
Multi-Cloud Volume Campus Mirroring, Spanning and Central Management System
Disk Space Quota Management for Directory & Volume Usage
* Contact your sales representative to determine which optional features are available for your application of the Cloud Connection.
Have a DNF Security specialist contact you! Or call 510.265.1122
DNF Security is a subsidiary of Dynamic Network Factory headquartered in the heart of Sillicon Valley, CA.
©2020 Dynamic Network Factory