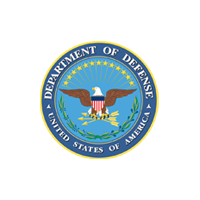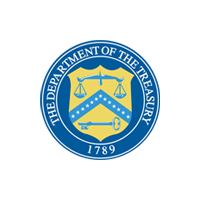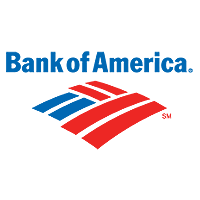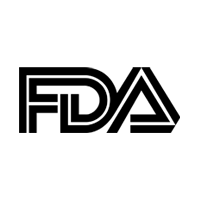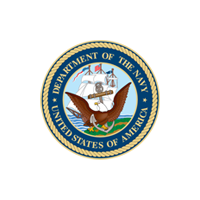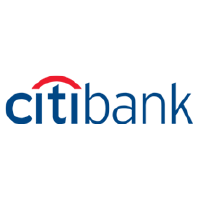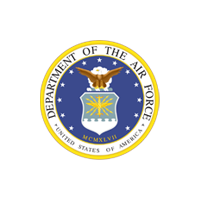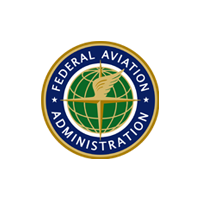 FBI – Federal Bureau of Investigation
Department of Defense
United States Air Force
United States Navy
United States Department of the Treasury
U.S. Army Corps of Engineers
FDA – U.S. Food & Drug Administration
U.S. Bureau of Customs and Border Protection
AFRL – Air Force Research Laboratory
Brookhaven National Laboratory
FAA – Federal Aviation Administration
Lawrence Berkeley National Laboratory
Lawrence Livermore National Laboratory
Los Alamos National Laboratory
NASA Ames Research Center
National Oceanic & Atmospheric Administration
Naval Air Warfare Training Center
Naval Oceanographic Office
Naval Postgraduate School
Naval Surface Warfare
Naval Undersea Warfare
NHGRI – National Human Genome Research Institute
NIH – National Institute of Health
U.S. Naval Hospital
NIST – National Institute of Standardsand Technology
NOPF – Naval Ocean Processing Facility
Oak Ridge National Laboratory
USDA Fire Sciences Laboratory
USDA Forest Service
USGS – U.S. Geological Survey
American Board of Podiatric Surgery
Baxter Healthcare Corporation
Baxter Pharmaceutical Solutions
Cardiology of Georgia
Cardiovascular Associates
Boeing Company, The
Dynacs Engineering Co.
JPL – Jet Propulsion Laboratory
Lockheed Martin
National Systems & Research Co.
Northrop Grumman
Raytheon
Sverdrup Technology, Inc.
Veridian Engineering
DuPage County Health Department
Los Alamos National Laboratory
United States Army Corps of Engineers

United States District Court

Saskatchewan Watershed Authority
Consortium of Advanced Radiation Sources
Golden State Rehabilitation Hospital
Human Kinetics
Legacy – International Health Solutions
Massachusetts General Hospital
National Data Corp. – NDC Health
Partners Healthcare System
Electromed Imaging
Siemens Hearing Instruments
Bank of America
Wells Fargo Bank
Citibank
First National Bank
Farmers Insurance Group
Chicago Title
Community Credit Union
Credit Suisse First Boston
Dimension Funding, Inc.
Direct Source Capital
Everett Cash Mutual Insurance Co.
Fidelity National Financial, Inc.
First American Title Company
FNF Capital, Inc.
FNIS – Fidelity National Information Solutions
Guaranty Bank and Trust Co.
Metropolitan Title Company
Property Insight
Regions Investment Company
San Francisco Federal Bank
Security Pacific Bank
Security Union
Triad Securities Corporation
Trans America Insurance
California State University at Chico
California State University at Northridge
Colorado State University
Columbia University
Dartmouth College
Johns Hopkins University
Massachusetts Institute of Technology (MIT)
New Mexico State University
New Mexico Tech
Oregon State University (Corvallis)
Princeton University
The Rockefeller University
Stanford University
UC Berkeley
UC Davis
UC Los Angeles (UCLA)
UC San Diego
UC San Francisco (UCSF)
UC Santa Cruz
University of Alaska
University of Chicago
University of Colorado at Boulder
University of Florida
University of Hawaii
University of Kentucky
University of Maryland
University of Minnesota
University of Montana
University of Nebraska
University of North Alabama
University of North Carolina
University of Pittsburgh
University of Toronto
University of Washington
Wichita State University
University of Michigan
3M Company
3Ware, Inc.
Alcatel Internetworking, Inc.
Amdahl / Fujitsu
ATL / Quantum
AT&T
Bell Microproducts
BMC Software Inc.
Bosch Corporation
Clorox
Commvault Systems, Inc.
Costco Wholesale
CSC – Computer Science Corporation
Dictaphone Corporation
eFax.com
Emulex Corporation
eSat, Inc.
Etec Systems
Ethan Allen, Inc.
Falcon Stor Software, Inc.
Formatech, Inc.

Zones, Inc.
Fujitsu – HAL Computer Systems, Inc.
GE Interlogix
Great Big Pictures, Inc.
GSTI Data Co., Inc.
Hewlett Packard (HP)
Hewitt Rand, Inc.
Intel Corporation
Johnson & Johnson Corporation
Linux Labs
LSI Logic, Inc
Looksmart
Maxtor Coporation
Mentor Graphics Corporation
Network Engines
New York Mets
Nordstroms
Novell Inc.
Ontrack Data International
Oracle Corporation
Parker Hannifin Corp.
PE Aggen, Inc / Celera Genomics
Xerox, The Document Company
Peregrine Semiconductor Corporation
PG&E
Rauland – Borg
Safeway Stores, Inc.
Selix
Sensormatic Electronics Corporation
Silicon Graphics
SNAP ONTOOLS
Solectron Technology, Inc.
Subaru Telescope
Sun Microsystems, Inc.
Teac America, Inc.
Tidal Wire, Inc.
Toshiba of America
TRW
Unisys Corporation
United Parcel Service
Verbatim Corporation
Volkswagen
Walsworth Publishing Company
Warner Bros. Television Animation
WesternDigital Corporation
Alfred Mann Foundation
California Association of Student Councils
Incorporated Research Institutions for Seismology
Institute of Internal Auditors
Miami Valley Child Development Centers
NACA – National Association of Campus Activities
Passcal Instrument Center
DNF Security is a subsidiary of Dynamic Network Factory headquartered in the heart of Sillicon Valley, CA.
©2020 Dynamic Network Factory