IP video surveillance & NVRs help make city safer with efficient crime prevention
Living in a big city can be great. But as traffic-jams get more common and the population grows, some cities end up with a higher crime rate. This affects everyone: tourism, business owners and, of course, families. Yet, big changes require a comprehensive look. The city of Vicente López, took a broad approach to provide its citizens with a lasting sense-of-security.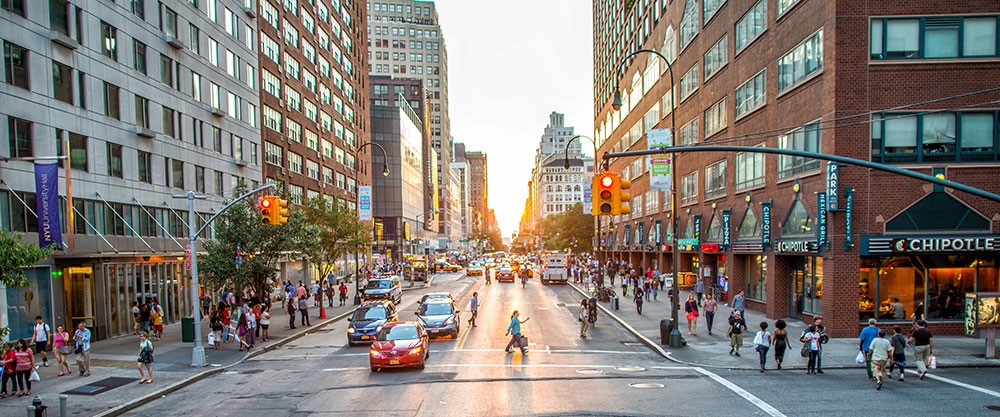 Instead of just responding to occasional demands, they came up with a long term plan involving the installation of ten local police stations, a new force of 500 civil agents, integration with Emergency-services, technical training on how to prevent crime and negotiate with the community, and innovative-technology. A much different scenario compared to before when images rarely allowed for positive identification.
"When you decide to implement a project it's important not to compare prices. If you provide low-quality images to the Justice, it's not enough to do the sanctions. That's why the people of Vicente López tried to have the best products."
Because the total cost of ownership is not only to get the camera. It's the rest of the costs that go around the camera. But big changes don't happen overnight. Over a period of 5 years, the city worked out a plan to ensure an intelligent management of urban space.
The plan was based on an IP video surveillance system covering school routes with cameras that allow for a 360-degree view while simultaneously zooming in to capture details, transfer hubs and Bus stops, with cameras that are resistant to vandalism, and recreational areas, where families and friends relax in weekends and evenings.
With the network video recorders support for alarm and audio I/O interfaces, the cameras use license plate recognition to generate automatic alerts. And other cameras cover what happens in and outside patrol vehicles. These images can be seen from 11 different places.
"When an incident occurs, the operators are monitoring. If any of them detects something going wrong, protocols are initiated to approach that kind of incident."
The effects of this change have been extremely encouraging. Year after year, the city expanded its IP video surveillance system.
It exceeded their expectations as they started to have quality cameras, quality in the images, good performance, and no camera failures. Right now they are using seven different KPIs such as car theft and time response. And with this, they can make those neighbors feel safer.
Big data is very important. It helped them to take decisions, and to take decisions in good shape is crucial in governments, and mostly in security cases.
Today, Vicente López receives delegations from different countries to learn from their experience and has become a regional reference.