How to choose the right IP Network Video Recorders (NVRs)
IP video surveillance camera systems are becoming more dominant in high-quality video image recording. Users have the choice to either use IP cameras with a Video Management Software (VMS) or a dedicated Network Video Recorder (NVR) setup. For commercial or professional video surveillance applications, an IP-based NVR can provide continuous video recording and video-footage management for your entire IP-based surveillance system. NVR integrates video recording, front end management and network transmission into a single system.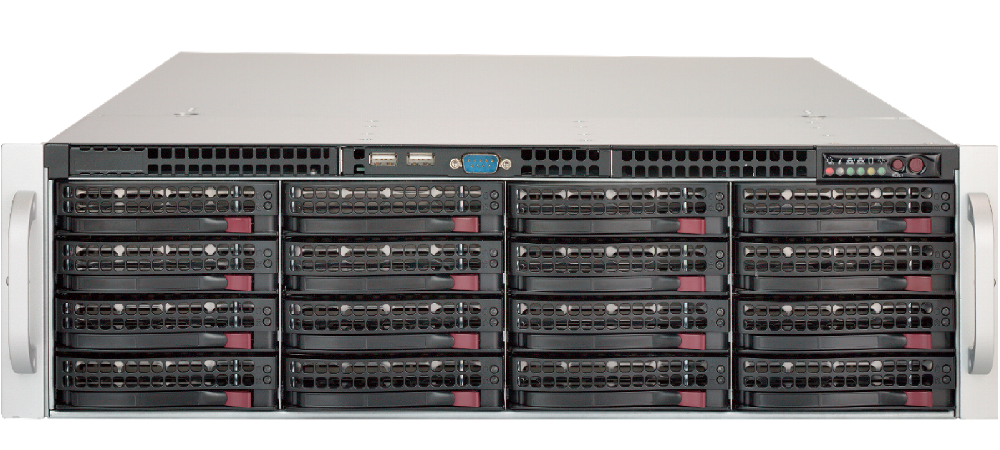 Similar to Digital Video Recorders (DVRs), Network video Recorders can be classified by the number of channels they support. That can be 4, 9, 16, 32 or 64 channels. Some high-end NVRs can even support up-to 256 channels of video recording and management. Because of the flourishing of IP video surveillance systems, the demand for NVRs has been steadily rising. Today, NVRs are being adopted at high rates. This blog will help you select NVR with the right features for your environment.
Recording resolution and channels
A high definition recording NVR should be your choice if you decide to setup an HD video surveillance system. Generally, before choosing your NVR system, you need to consider how many IP video cameras your environment requires. This is because your IP cameras will be connected to the NVR and each NVR system supports a specific number of channels. You should also make sure that the NVR system has more than the required number of channels for future expansion. For instance, if you are planning to install 5 IP video cameras for your present IP surveillance system, you might want to select a 10 or 11 channel NVR to be able to cover more spots in the future.
INTER-OPERABILITY
Whatever the application, you should look for an NVR system with good inter-operability. The primary standard for IP surveillance devices is PSIA, which surpassed the older Onvif standard initialized by Sony, Axis and BOSCH. You should make sure that your NVR system provides flexibility in terms of compatibility with the different market standards of IP surveillance devices to avoid any overhead.
Choosing the appropriate storage
Unlike the DVR systems, to store the high definition resolution video footages, IP video surveillance systems require mega storage space to store all of the recorded data. You need to estimate how much storage space will be need to store footage for the desired number or recording days. An IP Storage Calculator tool will help you estimate the storage space you will need. Different NVR systems have different SATA interface slots for video storage. Your video storage appliance should have support for a Cloud Connection for video archiving. This will save you space as well as capital and operating expenses.
Advanced Solutions
Besides the primary video recording and playback functions, your NVR system should have several audio and alarm I/O interfaces, which will help you integrate other security devices with your NVR such as Access control, intrusion detection sensors and burglar alarm systems. Users can perform two way audio broadcasting through the audio I/O interface.
 Software/Firmware stability in NVRs
There two types of NVRs: PC based and Embedded NVRs. Embedded or standalone NVRs contain an Operating System (OS) like Linux and can offer high stability and reliability. The number of channels in embedded NVRs depends on the processing power and the physical connections.
PC based NVRs are built on Windows OSs installed in PC hardware. Generally, PC based NVRs have more processing power and can be easier to expand to support more video channels. PC-based NVRs can meet the needs for an enterprise that requires large number or channels and Embedded NVRs are suitable for small and mid-sized organizations.